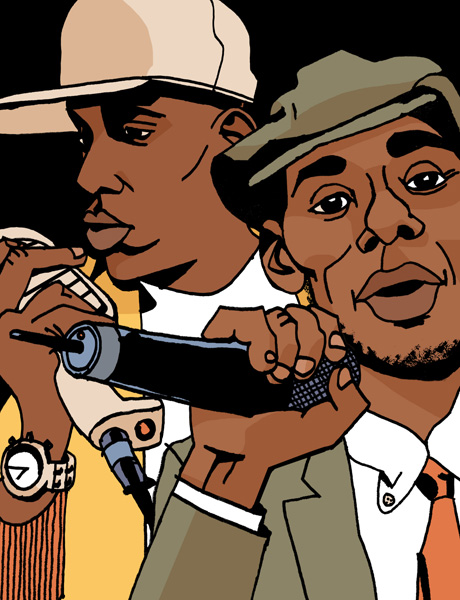 "Black Star," The New Yorker, December 5, 2011
Mos Def
and
Talib Kweli
formed Black Star in the late 90's as a response to gangsta rap. They are currently on tour and will be at New York's Best Buy theater on December 3rd.
Here they are performing "History":
Hey- Myrtle and Clermont! Good ol' Fort Greene.
I just read that Mos Def is changing his name to Yasiin. He'll always be
Ford Prefect
to me...
Thanks, Nicholas!