I was asked to participate in "Dimebag 3," a group show curated by Jordin Isip and Rodger Stevens. More than 200 artists were given a 3" by 3" plastic bag to fill. Here's how I filled mine: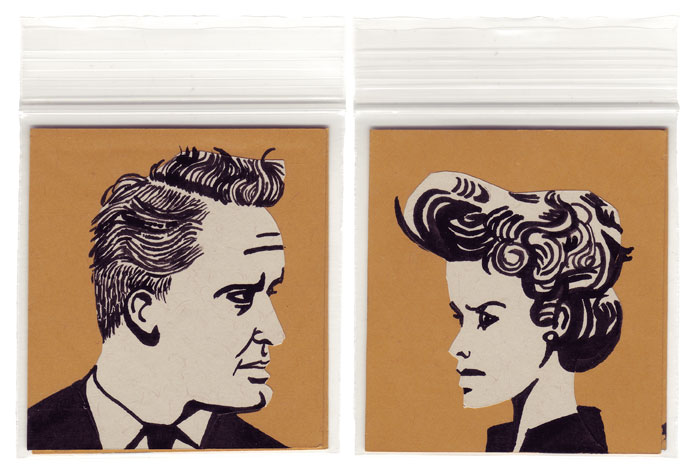 "His 'n Hers," ink on cut paper (two works in a single bag), 2009


The original Dime Bag shows, numbers 1 and 2, were exhibited at
The Front Room gallery
in Brooklyn and
New Image Art
in Los Angeles.
The show opens this month at
Giant Robot
in New York.
More info to come!