Earlier this month, Portland's Bagdad theater was the site of the first
"Supertrash Film Fest & Exhibition."
Jason Leivian, the art exhibition organizer, asked illustrators to reimagine posters for their favorite grindhouse and B-movies. Here are some pics from the lobby during the screenings: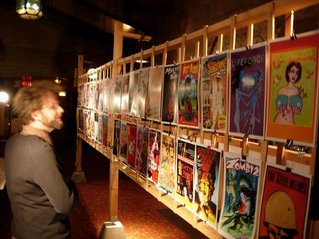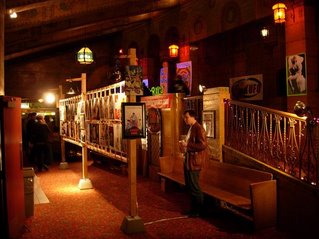 here
. Jason is still accepting poster submissions for future shows and the upcoming Fantagraphics book.